Welcome to our class page.
We have been practising ordering numbers, we have tried and tried and now some of us can order numbers all the way to 100. Mrs Poulton helped us to think of a way to organise the numbers so we can order them quickly.
We have been practising phonics, we order the alphabet, read captions and match them to pictures, play treasure or trash (ask a child how to play) and make words and write them.
We have also been busy working on our fine motor skills too.
We asked ourselves the question "How can we work well together?" in our SELF lessons. Well this shows how well we can work together. We passed the hoop round the circle without breaking hands. We got from sitting to standing with linked arms.
We had lots of fun at our Christmas party, aren't we a handsome bunch?
We are getting really good at ordering numbers to a hundred, in fact we are so good we can make a hundred square!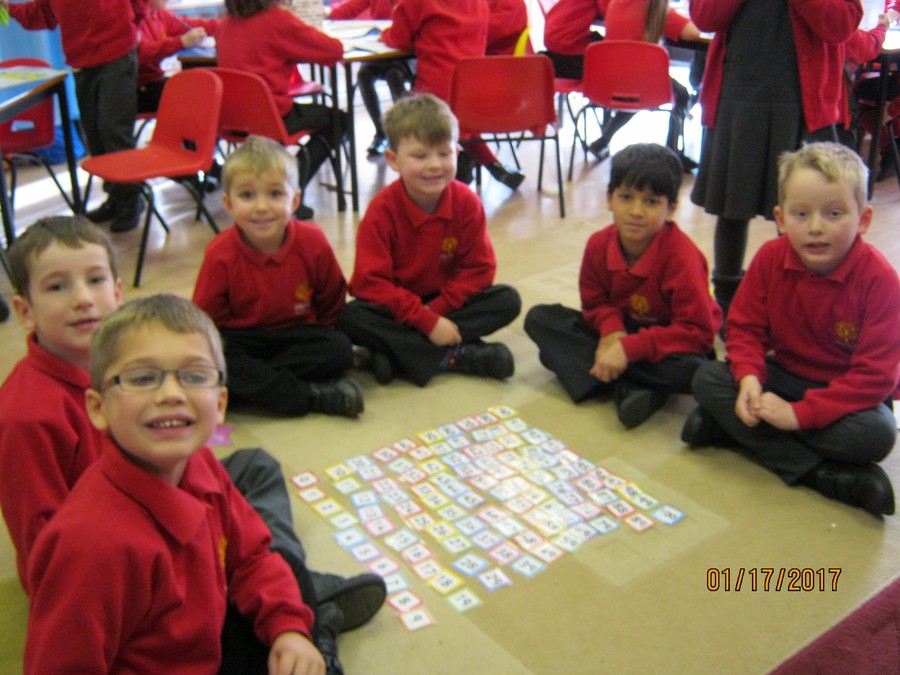 Miss Julie came to Slip End to teach us how to do a Chinese dance. She showed us a lion and a dragon costume and then we did some warming up. After that we all had a parasol or a fan to work with. It was really fun twirling the parasols.
We practised hard and learnt all the moves for a complete dance, which we performed to the rest of the school. It was really hard to do the hopping and we practised that a lot. Everybody performed with a parasol, it was very pretty.
The Kakatsitsi Drummers from Ghana came to school. We learned how to play a Djembe or Kpanlogo drum. We needed to use flat hands and hit the edge of the skin for a high sound or the middle of the skin for a low sound. We had to count really carefully. It got really tricky when we had to play a rhythm faster and faster! .
Alima showed us how to do an African dance. It was really hard work and energetic. It was so much fun to learn the dance and perform it with the drummers.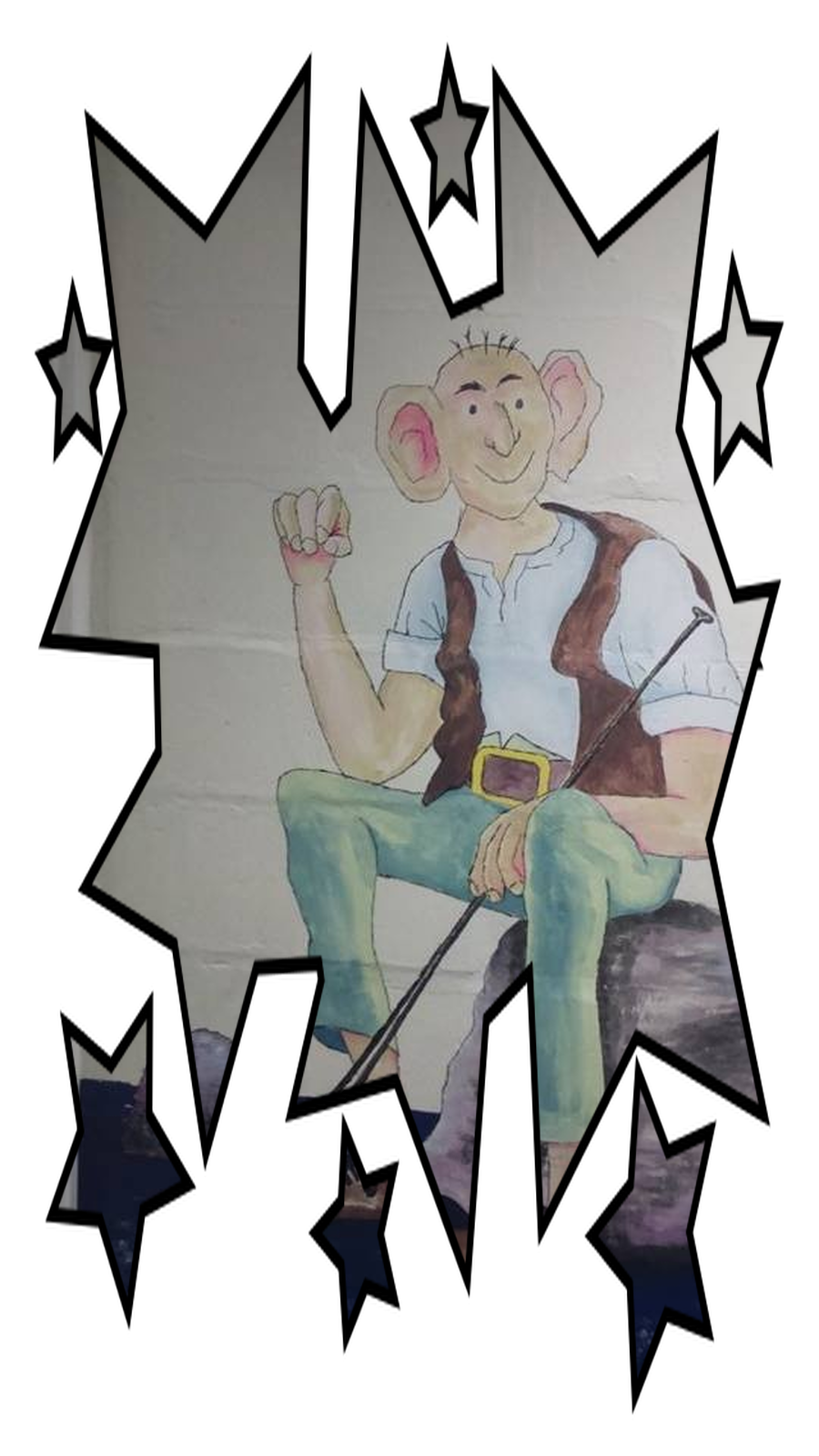 Welcome to our Beech Class page.
Meet Beech class of 2015!
As a part of our DT we made Fruit Salad, they are not only pretty to look at, they are delicious to eat. We had to use our chopping skills and choose which fruit we would like to eat, and what would look good together.
In maths we have been counting in tens and using bead strings to help us count. We have also been learning about 3D shapes.
In Art we learnt about horizon and perspective. We tried to take trick photos using perspective. It was much harder than we thought!
As part of our DT and Healthy Eating, Tanya from Eden came to visit us and she showed us how to make Chinese stir fry. She used lots of healthy vegetables and we really enjoyed tasting it.
World Book Day
On 3rd of March we all dressed up as our favourite characters. It was really good because all the teachers went to different classes to read a story. Mrs Hall came to our class and read us Harry and the Bucket of Dinosaurs books. In the afternoon Mr Burgess and Year 4 came to visit us and we shared books together. The Year Four children were impressed with our reading.
This term we have been working hard on all of our lessons. One of the areas we have covered in maths is money. We have been learning to recognise coins, and using them to buy things.
We have been learning to recognise, find and order numbers to 100.
As one of our independent activities, Mrs Poulton asked us to use the stickle bricks to make our names. This helps our manual dexterity and letter formation. We have made 2D and 3D names.
We have been learning how to do a Chinese Fan dance, we pretended to peacocks and had to use our fan as a tail. First the boys performed for the school. They are being strong and proud peacocks.
Miss Julie brought lots of props for us to look at and try, a lion head, a dragon head, fans and a parasol.
The girls did a more dainty dance second. They made their hand into a peacock, it was quite hard to hold the shape
We had to do a proper warm up before we started to dance.
Miss Julie taught us how to use the fans to make a tail, and how to dance like a peacock.
We performed our dances for the other children. We had lots of fun and really enjoyed being able to perform to the rest of the school.
In Geography we have been learning about the Great Wall of China. Here we are creating our own Great Walls. We are using a variety of media so each wall is different in size and construction.
We have all had a very busy half term, that started well with us exploring the classroom, and settling in.
We have been very grown up, practicing our handwriting in proper handwriting books. Mrs Poulton is very proud of everyone for all their hard work. First of all we have to warm up our fingers and bodies, then we have to make sure we sit properly on our chairs, with our feet on the floor. We have to do all this before Mrs Poulton will even let us pick up a pencil!
We had a lovely tea party for Mrs Wright, but we were very sorry to say goodbye.
In PE we have been working on ball skills, practising our aim, working out ways of making things more difficult, and inventing games.
In RE we have been thinking about things that are special to us, and The Creation story. We worked together to make a poster of the things we think are important to us.
We have been measuring using a regular measure, in this case cubes, and spent lots of time estimating and measuring familiar items around the classroom.
We have been learning to tell the time. We all know that O'clock is shown by the big hand pointing at the 12.
Our overall topic this term is Seasides, and in art we have painted pictures of our holidays, thought about texture and explored the different textures around the classroom, and used a variety of materials to create collages.
In November Beech class were lucky enough to have scooter training and they learnt how to ride on the path, cross the road safely and how to brake properly on a scooter. I hope that they have shown you their new skills.
The children all worked hard to learn songs for the Christmas Nativity play. Well done to all of them.
We had lots of fun at our Christmas party, playing Greetings oh Great One, (a version of squeek piggy squeek), pass the parcel, musical bumps and having a good old dance. We were having so much fun there wasn't much time for anymore games before we went and enjoyed our amazing party food. Thank you to all the parents for providing such a generous spread.
We have all had a wonderful time in year one and look forward to carrying on our learning journey in year 2!
We've had a fantastic time learning with our new Beebots!
We had a day of celebration for the 70th anniversary of VE day. We tried to make our own Spitfire planes and made some bunting.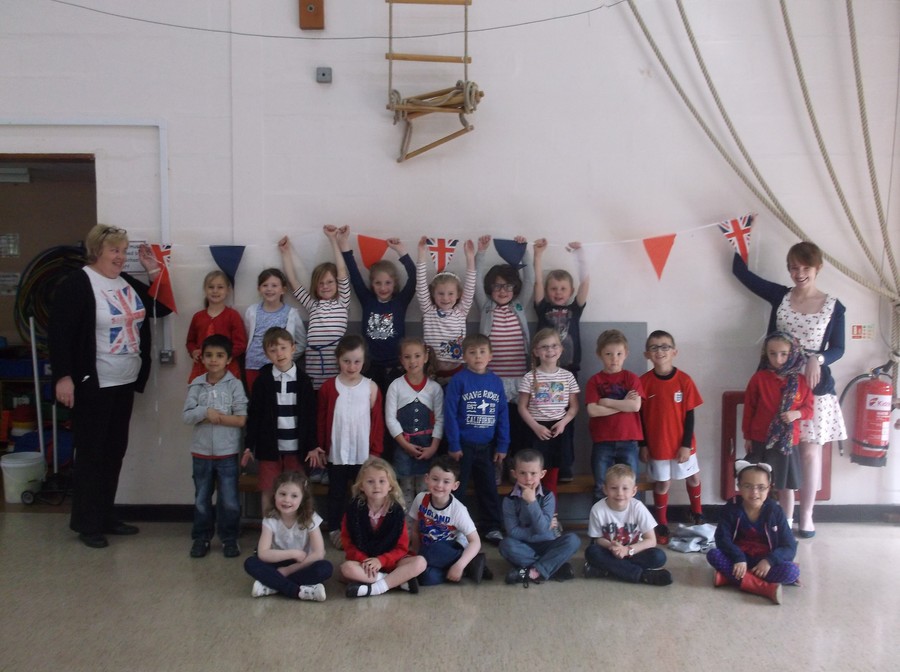 As part of our science topic we have been thinking the different parts of a plant. We made our own models out of straws making sure to include the roots, stem, leaves and flower.
To finish off our topic about China we had a special visitor. Jo came in to teach us some Chinese dancing. We learned a fan dance and a dragon dance.
In art we designed some Willow Pattern Plates. We designed them based on the stories of "The Dragon Painter" and "Mulan".
In our Design and Technology lessons we have been learning about healthy eating. We tried some new and different fruits like papaya, passion fruit and pineapple with... mixed reactions. We also designed and made our own Smiley Face fruit salads with bananas, satsumas and apple.
We really enjoyed our Christmas time at Slip End. We really loved our song in the Nativity Play and had a great time at our Christmas party too.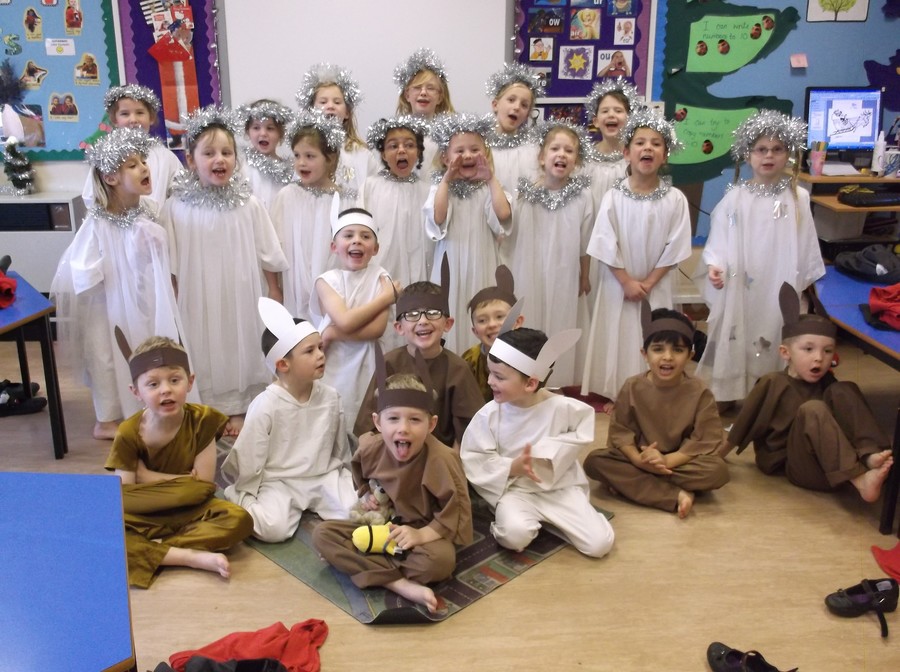 We had a wonderful day for Children in Need! We all came dressed as superheroes. We went on daring missions, fighting our way through sludge monsters and swimming through the ocean and flying through the air all to save the Pirates in the hall. We helped Tinkerbell retrieve her chairs and fairy friends in phonics. We even had time to hone our superpowers in our Superhero Training Session!
Mrs Stewart came in to teach us about the seaside when she was a little girl. We learned alot and even got to try on some hankerchief hats!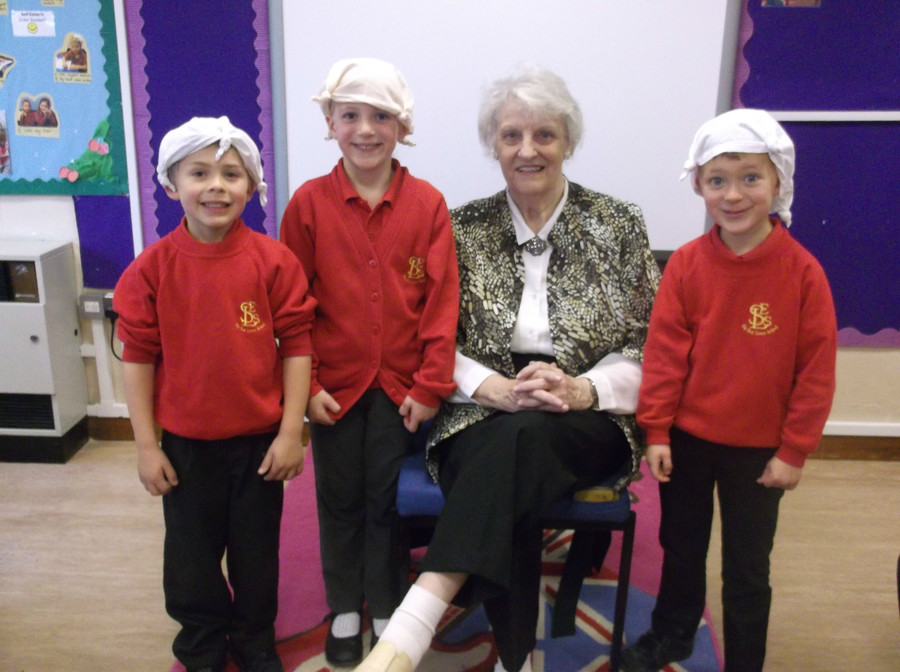 As part of our topic of 'Oh, We Do Like to be Beside the Seaside' we have been learning about sand sculptures. Here are some of our tries at making them:
We had a great time during Japanese Week. We wrote our names in Japanese, wore Hachimaki to help us focus on our learning and did our morning exercises everyday to get us going. We learned Head, Shoulders, Knees and Toes in Japanese and the Japanese Alphabet song: aiueo.
We were lucky enough to have Mr Pepper came in to help us plant our strawberries, tomatoes, peppers and flowers.
World Book Day
For World Book Day we celebrated by coming to school dressed as our favourite characters. We had an Alice in Wonderland themed day and got to explore the Tulgey Wood and do a Caucus Race in P.E.. We also learned a new song from Alice in Wonderland. We had a fantastic, magical day.
Science
In science we have been exploring shadows while we are learning about light and dark.
Christmas 2013
We had a wonderful Christmas. We had a class party, went to the theatre and were in the Nativity Play!
Autumn 2013
This Harvest we made our very own Harvest Bread with Mrs Dixon, we thought about everything in our lives that we are grateful for.
We've also been working really hard on our numeracy. We've been learning about halving and doubling and making repeated patterns. We've also been learning about 3d shapes.