In Geography, we have been learning about places around the world and have found them on a globe. Some countries are very small and hard to find.
In Art, we have been inspired by the architect Zaha Hadid. She used natural forms to help her design buildings and sculptures. We had a great time making out own sculptures out of newspaper and mod-roc.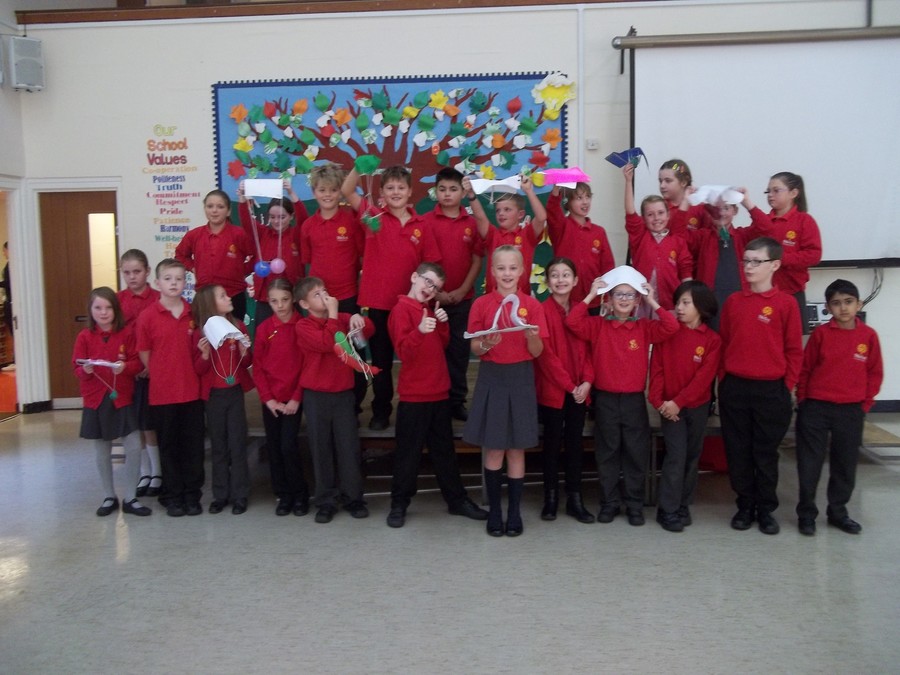 In Science, we have been learning about forces. We studied gravity, which makes unsupported objects fall, and air resistance. We used our understanding of air resistance to design ways of making a ball of plasticine fall more slowly; all of our designs had a large surface area.
In Maths we have been gaining a better knowledge of quadrilaterals. We worked together to make 'stringy quadrilaterals' with different symmetrical properties.
In our Science lessons this term we have been learning about Living Things and their Habitats. We have learnt about the different life cycles of animals. We have grown our own potatoes and tomatoes. To consolidate our learning we visited the Natural History Museum and this included a 'hands on' session with real specimens!
We were really pleased with our finished models.
This half term our art has been inspired by the modern architect and designer Zaha Hadid. Our influences came from nature and the natural world and we created modroc models to represent our designs.
In our History lessons this half term we have been learning about Prehistoric Britain. We have focused on the Stone, Bronze and the Iron Ages. We have created our own Bronze age clay beakers.
In D T we have been designing and making a drawstring bag.
We had to hand stitch the design onto the front.
We learnt how to use back stitch, running stitch and blanket stitch

.
In Geography this half term we have been learning about the United Kingdom.
We have learnt about the growth of the population and possible reasons for migration.
We have also looked at some of the physical and man made features.
We have also been for a walk around the village to look at the features of the buildings
and the development of the village over time.
We have created our own UK maps using salt dough.
Hazel Class have arranged the Harvest produce display prior to our assembly.
We have also delivered some of the food collected to local residents.
We have settled into our new classroom.